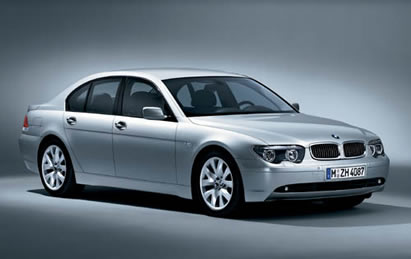 This day on, my blog will start featuring adult content. Reader discretion advised. If you think am getting offensive with what I write, please
move on
.
I am pissed. Very pissed. Furious. Raged. And all those adjectives that the creators of English language created to express an emotion of extreme anger, frustration and helplessness. I am all of that. And more. More than words can express. More that I can put in shape of words. Wish I could write better.
And why is that I am all of the above? Because I just came back from a wedding where the groom was "gifted" a
BMW
. From what I heard, the car is about 84 lakhs INR in Delhi. Can you believe it? 84 lakhs? A gift. I dint even know a car could cost that much. Not even in my dreams.
I thought people like that only existed on Page 3s. And if they were for real, they had to be bollywood stars, cricketers and/or politicians. But now I officially know a guy, firsthand, who has received a preposterous amount as gift. For his wedding.
I have always know that world is unfair but it suddenly looks lot more depressing. The battle with myself look pointless. The reason to exist and go though all the agony look pointless. All the effort that I am putting in, all those things that I am doing, all the flak that I have been taking from friends, family, neighbors etc seems going down the drain. All the promises I made to myself look like mirages.
Imagine there are some people, that have enough free cash to be able to gift their daughters 84 lakhs. I am not even talking about other expenses that a wedding entails. Fuuck!!!
In my 27 years, my total earnings, ever, collectively is less than half of that. And I am an MBA from one of the top ten BSchools in India. Come to think of it me, my dad, my sis put together do not make that kind of money.
How the fuck am I supposed to compete with people who have all the money to do what they want to do? I couldn't launch a business for want of bloody 10, 000 rupees. 84 lakhs is 8400 ten thousands. This dude can launch 8400 of these businesses before I even dream.
And if I asked that guy to make that much money without using any influence, power, contacts, friends, how many years, wait, how many lives would he need to reach a tenth of that amount? O, this is debateable. Forget this line. But its unreal the kind of opulence that some people live in.
How did guys like Dhirubhai Ambani manage things? How? Some divine intervention? May be. Mera kya hoga? Suddenly I am worried. And how.
Life suddenly looks so so unfair and so meaningless. Why the fuck am I even trying? fuck. One of those days I guess ...

Initially written on 3rd Dec 2009. Gave myself a break of few day before posting this to be able to look at things rationally. But more I think about it, more sick I get.